– Kind interface
(1)Aspect
Sensitive points is drawn on a horoscope and interplanetary aspects is showed with table format.
Moreover, planets on a horoscope is connected by aspect lines.
The Orb of 12 kinds of aspects can be changed on
a setting view
.
It is displayed a horoscope with the selected aspect line, only certain sensitive points, only particular aspect, all aspect, in Natal, Conpatible/Transit, Progress.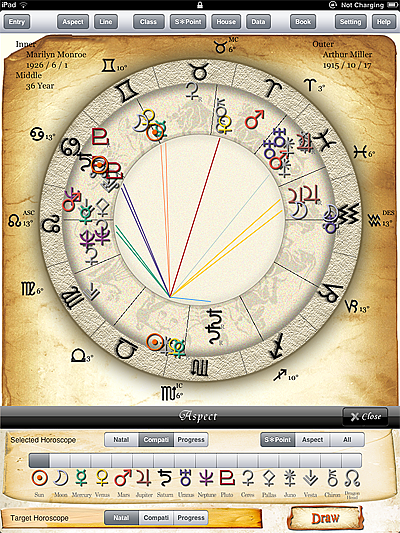 (2)Class
Planets is classified each by 2(Duality), 3(Quality), and 4(Element).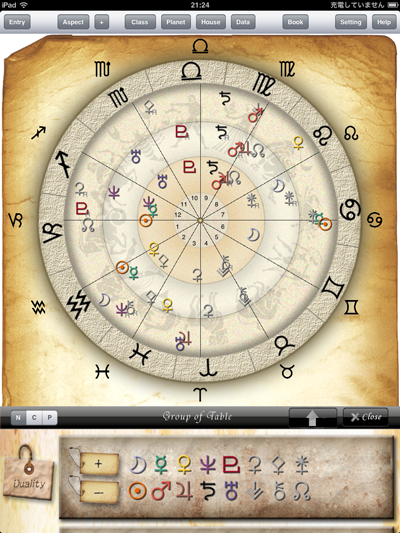 (3)Sensitive Point
The position of sensitive points show by a constellation and the inner angle of the constellation.
Sun, Moon, Mercury, Venus, Mars, Jupiter, Saturn, Uranus, Neptune, Pluto, Ceres, Pallas, Juno, Vesta, Chiron
DH(Dragon Head), DT(Dragon Tail), ASC(Ascendant), DSC(Descendant), MC(Medium Coeli), IC(Imum Coeli)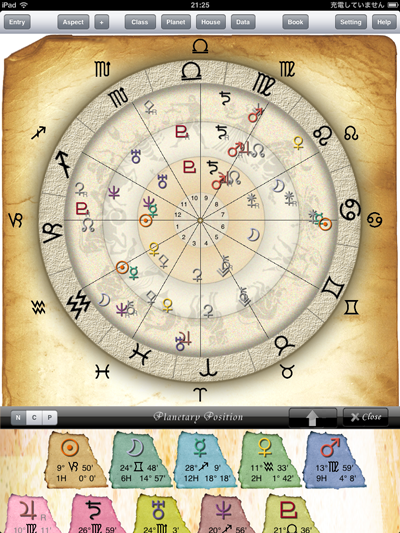 (4)House
The House from 1 to 12 show by the position of the constellation.
The House System could be chosen the Placidian House, the Koch House, the Solar House, the EqualSign House, the WholeSign House, and the SolarSign House.
If you don't input time, the App set time at 12:00 and draws the horoscope.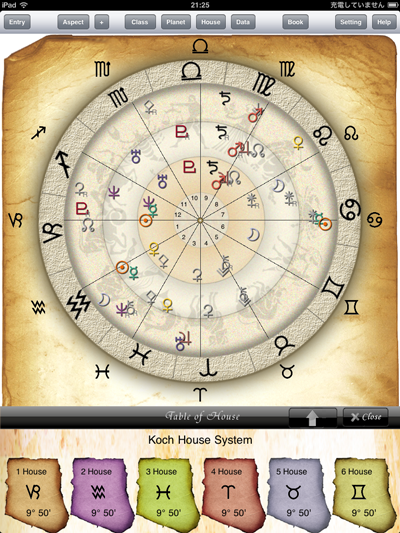 Let's cast a birth chart by horoscope JIKU
Let's cast a birth chart by horoscope JIKU for iPhone
Let's cast a birth chart by horoscope JIKU for Android
| | |
| --- | --- |
| | |
| pay | free |
Let's cast a birth chart by horoscope Staff for iPhone